RMC Jan 2021 Newsletter
January 11th, 2021
Welcome to RMC's monthly newsletter! We are thrilled to share our new electronic communication with you to give you a snapshot of RMC's work. In this monthly newsletter, we will provide project spotlights, news on recently approved projects, updates on active projects and our Joint Powers Authority projects. We will also share any events, funding opportunities, as well as announcements.
A Message from RMC's Executive Officer
Welcome to 2021!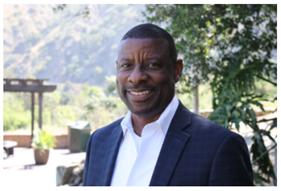 I, like most of you, could not wait for 2020 to end.  After we learned the hard reality of how to be resilient in a world crisis, we are cautiously optimistic and are hopeful for better days. This month we celebrate the life and legacy of Martin Luther King Jr. who sacrificed his life to fight for civil rights and racial equality. As a nation, there is much work to be done and we each have a responsibility to continue to fight for a more just society.
At the RMC, we are honored and humbled by our role and responsibility to accomplish our mission to preserve open space and habitat in order to provide for low-impact recreation and educational uses, wildlife habitat restoration and protection, and watershed improvements within our jurisdictions.
To kick off 2021, the RMC looks forward to funding projects under the conservancy Prop 68 grant program, provide assistance under the new program components such as small and very small project funds, particularly for cities that needs technical assistance funds. This year will see the completion of park open space and passive recreation projects along our major waterways, the San Gabriel River and Los Angeles Rivers.
The conservancy looks forward to implementing the first of four demonstration project areas for the Los Angeles River Ranger Program and continue the excitement around all the other capital projects that have and are coming out of the Lower Los Angeles River Revitalization Plan. Plans will continue to enhance the San Gabriel Mountains National Monument area user experience and habitat preservation. One of the last pristine coastal wetlands lies within the city of Long Beach and we will see the adaption of plans to restore the greater area.
RMC's funding area is vast, expansive and naturally diverse to continue to fulfill our conservancies mission. We look forward to continuing to partner, engage, listen, think forward, and be resilient alongside all of you, because together, we make better tomorrows.
Be Safe and Well,
Mark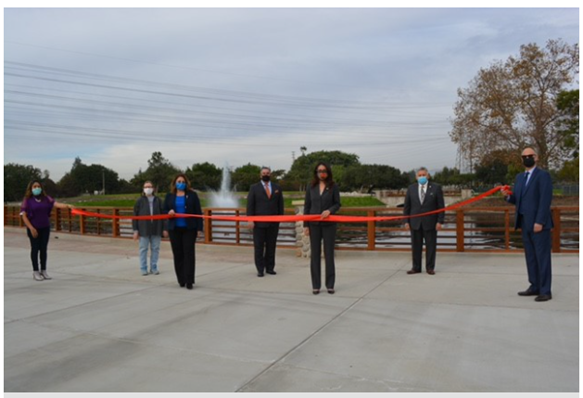 Wilderness Park
The funding provided to the City of Downey by the RMC (Over $4 Million) was allocated from the State's Proposition 1 Water Bond, and approved by voters in 2014. The grant included the installation of a new irrigation system, aeration system for the Lakes, California native & drought tolerant plants, and improved trails and interpretive signage.  The City used Measure S and other matching funds for other improvements to the community center, park playgrounds, and general park renovation. The RMC congratulates the City of Downey for the completion and opening of the Wilderness Park in Downey. Located adjacent to the San Gabriel River, just north of Florence Avenue, this 26-acre City park that serves the larger Southeast region is now open for the public to enjoy. After a few procurement delays due to the Covid-19 pandemic which impacted the construction schedule, the City has successfully completed several park improvements, including the critical restoration of the Northern and Southern Lakes which function as wetlands for the migratory birds and aquatic species that call the park their home.
The ribbon cutting for this park was on December 10, 2020. It was attended by Mayor Blanca Pacheco, Vice-Mayor Claudia Frometa, Alex Rodriguez, Alex Saab, and RMC Board Member Liz Reilly. Public Works Director John Oskui oversaw the park construction and Marybeth Vergara was Project Manager for the RMC.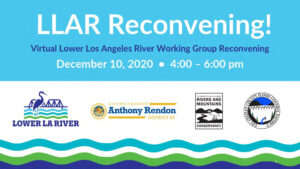 The Working Group for the Lower LA River Revitalization Plan reconvened on Thursday, December 10th, 2020. The meeting was co-hosted by the Implementation Advisory Group for the Lower LA River, Assembly Speaker Anthony Rendon (63rd District), the LA County Flood Control District, and the San Gabriel and Lower Los Angeles Rivers and Mountains Conservancy. The reconvening provided updates about Lower LA River projects, and the opportunity to share thoughts about ongoing and new efforts to improve the LLAR corridor and communities.

An Open House Application was created for the event and additional materials from the reconvening may be found here.
Watershed Conservation Authority
Vasquez Acquisition and Interim Land Management Guideline
The biological field survey of the newly acquired Vasquez Overlook (Vasquez II) has concluded. The report notes post-fire recovery of the Vasquez II property and high invertebrate and wildlife diversity. Currently, Cooper Ecological Monitoring is conducting rapid assessments of nearby undeveloped lands along the Wildland Urban Interface to assess the regional context of biodiversity management priorities that should inform land management on Vasquez lands, as well as future priorities for conservation acquisition.
In their successive surveys of recent conservation acquisitions, Tidal Influence (Vasquez I, 2019) and Cooper Ecological Monitoring (Vasquez II, 2020) point out that active management of these high quality ecosystems has potential to create negative impacts that must be weighed against benefits. This coming year, WCA will seek to develop interim management guidelines that include removing/managing select high priority invasive species on both Vasquez properties, and will seek to implement this plan in Spring 2022.
"Based on our surveys during spring/summer 2020, we find that the majority of the Vasquez Overlook property is covered with a scrubby plant community recovering from a major wildfire (Colby Fire) in 2014, but that it still retains important habitat for native chaparral species typical of the lower foothill ecosystem in the San Gabriel Mountains.  We documented 100 plant species (80 native), 65 species of birds, 10 species of mammals, and 20 species of butterflies, among other taxa.  These species, which include such uncommon taxa as mountain lion (Puma concolor), Merriam's chipmunk (Tamias merriami), and Greater Roadrunner (Geococcyx californianus), indicate the high ecological integrity of the property.  We documented three special-status plant taxa and six special-status animals on or adjacent to the property, and discovered a population of native plant (California copperleaf Acalypha californica) that appears to be the only known occurrence in Los Angeles County (and the northernmost in the world). " (Cooper Ecological Monitoring, 2019)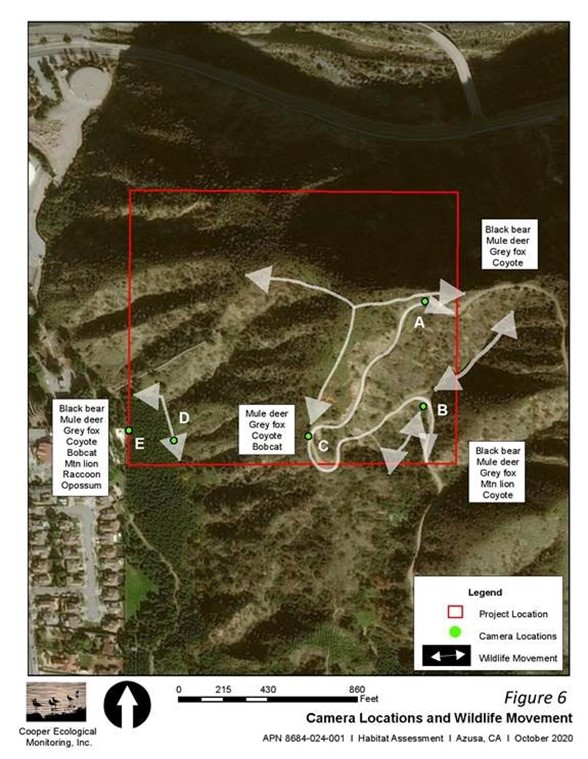 Los Cerritos Wetlands Authority
On Thursday January 7, 2021, the Los Cerritos Wetlands Authority certified the Final Program Environmental Impact Report (PEIR) for the Los Cerritos Wetlands Restoration Plan. As the first-tier environmental document, this PEIR will serve as the foundation for subsequent CEQA analysis (e.g., project-level EIRs, addendums) which may be conducted for project-specific restoration designs in the Los Cerritos Wetlands. The Final PEIR is available at: The LCW EIR – Into Los Cerritos Wetlands
The LCWA's next steps are to complete an Optimized Restoration Plan and implement the Los Cerritos Wetlands Southern Area Planning and Permitting Project. With the support of Senator Tom Umberg (SD 34), Assemblyman Tyler Diep (AD 72), and non-profit organizations: the Los Cerritos Wetlands Land Trust, Los Cerritos Wetlands Fund, El Dorado Audubon and Sea and Sage Audubon, the LCWA was recently awarded a grant of $250,000 from the State Coastal Conservancy to initiate the next steps in restoration planning. These matching funds will support previously awarded funding from the California Department of Fish and Wildlife to carry out the Southern Area project.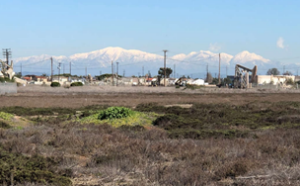 RMC Prop. 68 Grant Deadline Extension
After hosting 3 virtual grant workshops in Fall of 2020, which were attended by cities, non-profit organizations, and the community at large, the RMC has extend the deadline for its competitive Regionwide Grant program to January 13, 2021. This deadline only applies to our Regionwide Program.  Please note that the Lower LA River Grant Program, Small Grants ($50K-$300K), and Very Small Grants Programs (Under $50K), do NOT have a grant deadline. Those grants are accepted on an ongoing basis and until bond funds are depleted. For more information, please go to the following link on the RMC website: RMC Grants – San Gabriel and Lower Los Angeles Rivers and Mountains Conservancy (ca.gov)If you have a project idea and would like to ask us a question, e-mail us at Prop68@rmc.ca.gov
Departing Board Member: Liz Reilly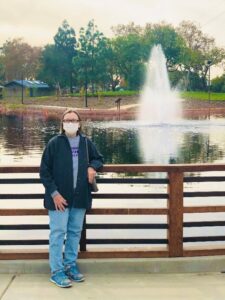 The RMC would like to extend its sincere appreciation to our outgoing Board Member Liz Reilly.  Mrs.  Reilly has served as a member of our Governing Board since 2016and is a voting member representing the San Gabriel Valley portion of the RMC territory. Her position is confirmed by the Governor's office, once the recommendation is made by the San Gabriel Valley Council of Governments (SGVCOG).Thank you for your many years of dedication to the RMC and always being supportive of our mission to preserve open space and habitat in order to provide for low-impact recreation and educational uses, wildlife habitat restoration and protection, and watershed improvements within our jurisdiction.Liz Reilly served on the Duarte City Council since 2011 was re-elected in 2015. She has a great track record of representing the San Gabriel Valley at the RMC Board meetings and attended various project related events.  She will be missed! The position will remain vacant until a recommendation by the SGVCOG is confirmed.
New Board Member: Denise Diaz

The RMC would like to extend a warm welcome to our newest Board Member, Councilmember Denise Diaz of South Gate. Denise will be a voting member of the conservancy's Governing Board, and represents the Gateway Cities Council of Governments (GCCOG). She is a Councilmember for the City of South Gate, first elected in 2017 to serve a 4 year term. Welcome to the RMC Denise!
Copyright ©2020, San Gabriel and Lower Los Angeles Rivers and Mountains Conservancy, All rights reserved.
Our mailing address is:
"El Encanto"
100 N. Old San Gabriel Canyon Road
Azusa, CA 91702
Copyright © 2020, RMC, All rights reserved.