RFP – LLAR Community Restoration and Revitalization Projects, Community Engagement and Outreach, Due June 30, 2022 at 3pm
A Request for Proposals (RFP) for the Lower Los Angeles River Community Restoration and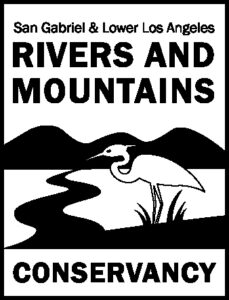 Revitalization Projects, Community Engagement and Outreach was issued on March 8, 2022. Interested entities may view the RFP here (updated March 18, 2022).  It is also publicly posted on CaleProcure at https://caleprocure.ca.gov/event/3825/0000022567
The RMC is seeking one or more qualified, entities to provide Community Engagement and Outreach professional services focused on projects along the Lower Los Angeles River. The selected Respondent(s ) will have expertise in managing public outreach and community engagement projects, including but not limited to community engagement and engagement planning, public information development, and community-centered organizing in the Lower LA River region.
As stated in updated RFP, questions regarding this RFP must be received by Friday, April 8, 2022 by 5pm.  RMC posted the first RFP Question Responses on March 18, 2022 and can be found here.  The second Response to Questions was posted on Friday, April 15, 2022 and can be found here.
Two informational sessions were held on Wednesday, March 30, 2022, 6:30pm -8:00pm (online meeting) and Tuesday, April 5, 2022, 11:00am-12:30pm (online and in-person at Progress Park, Paramount, CA 90723).  The session presentation can be found here.
The submittal deadline for proposals is

Thursday, June 30, 2022 at 3pm

.
Proposals are required to be submitted electronically to: Salian Garcia, Manager, at sgarcia@rmc.ca.gov
Cc: Aimee Nguyen, Office Technician, at anguyen@rmc.ca.gov
Hard copies of the proposals are NOT required.